Local stuff. . .
Here in the Black Country....
The Black Country is Sandwell, Wolverhampton, Dudley and Walsall. Those 4 Metropolitan areas. Where's Sandwell? I live here and I often wonder . . . It is 6 towns that include West Bromwich - with a metropolitan politically correct socially inclusive council.
The picture below is of an English pub, reputedly used by Dick Turpin the famous Highwayman - he rode his faithful horse Black Bess. He robbed coaches and is said to have uttered that famous phrase "stand and deliver"; it now called The Leathern Bottel but used to be called the "Sign of the Bottel." That was around 300 years ago. It's still there and up the road the church is a 500 years old!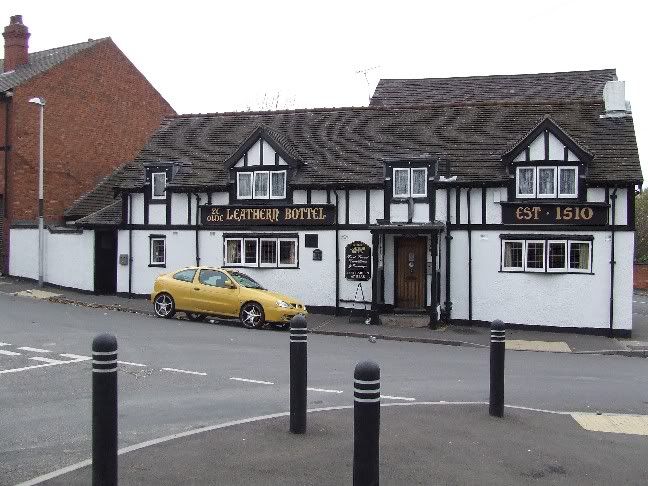 Junction 9.
That pub is close to Junction 9 on the M6. But be careful if you are going there via the M6, Junction 9 gets a little busy! Check you know the location before you set out and use the car park in the side street to the right of the pub (on this picture).
More on the Black Country.....
The Black Country is so called because of it's industrial heritage. We had coal and that was fuel for steam and we have more canals in Birmingham and the Black Country than they do in Venice. This is a picture from the Black Country Living museum in Dudley - well worth a visit.
>
I'm doing my best on this page. I wanted an advert that was vaguely interesting to us in the Black Country.
Come back to this page - I intend to put pictures linked to it - you dow wanna miss my pictures of Darlo! LOL